Aegean Ombré Stripe White Bath Towels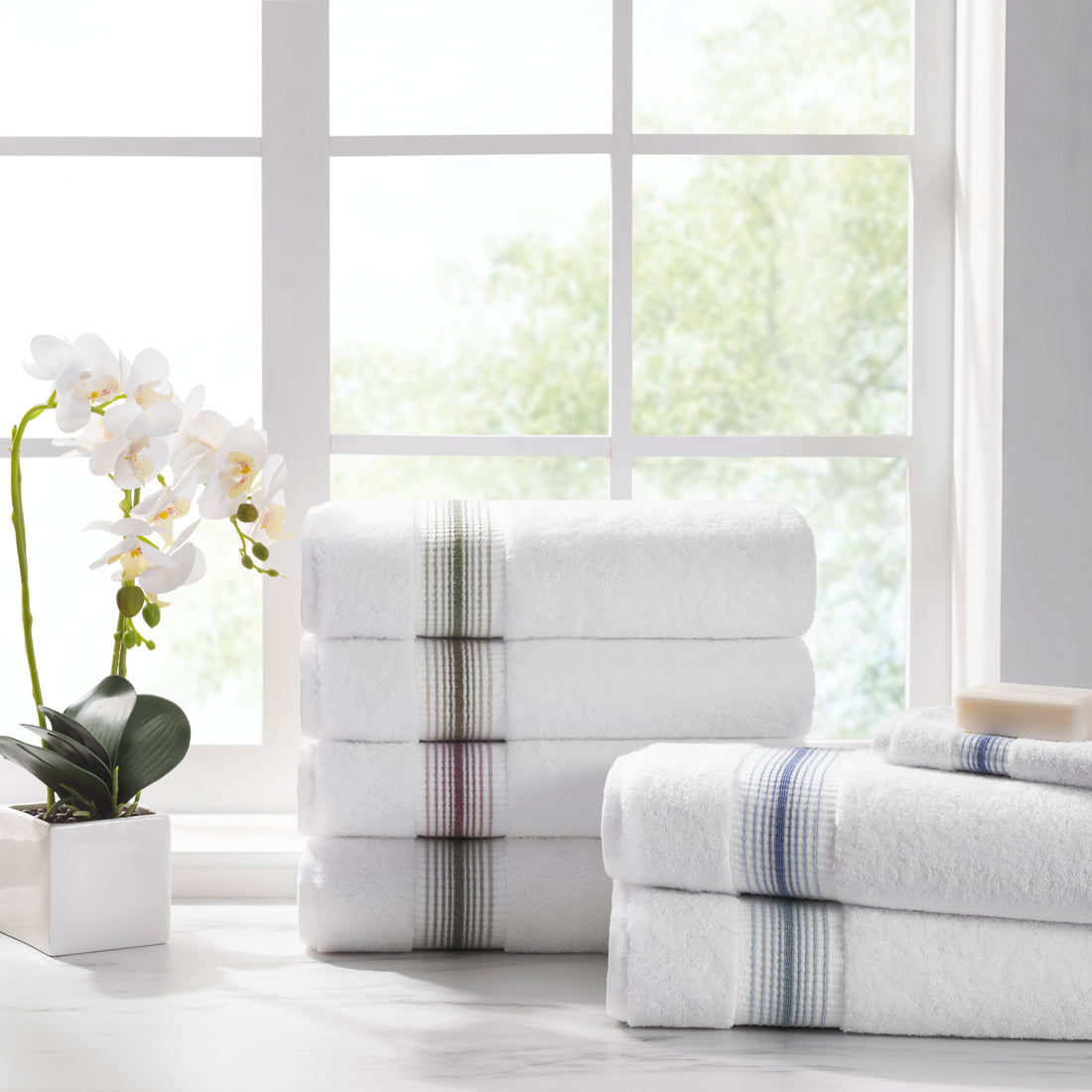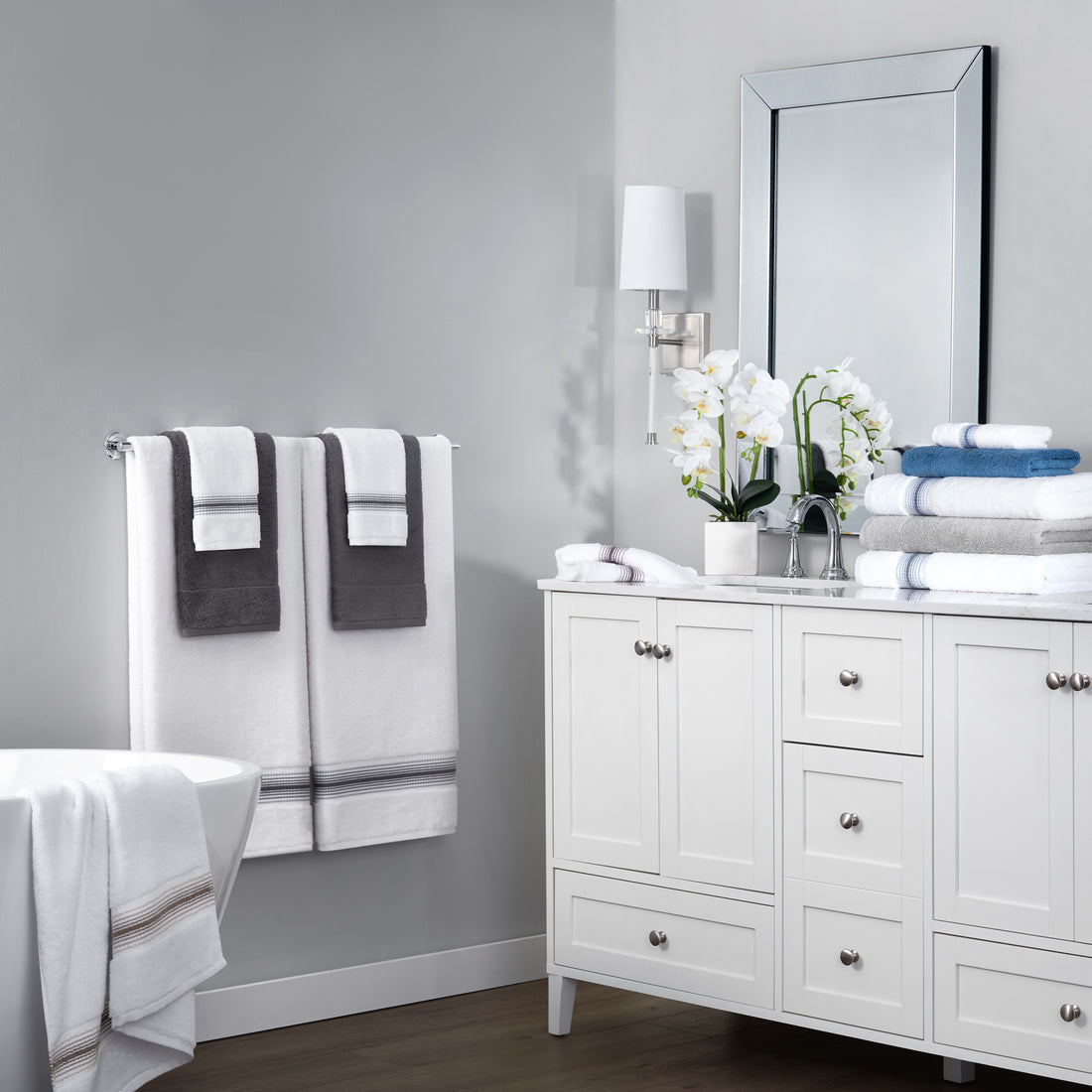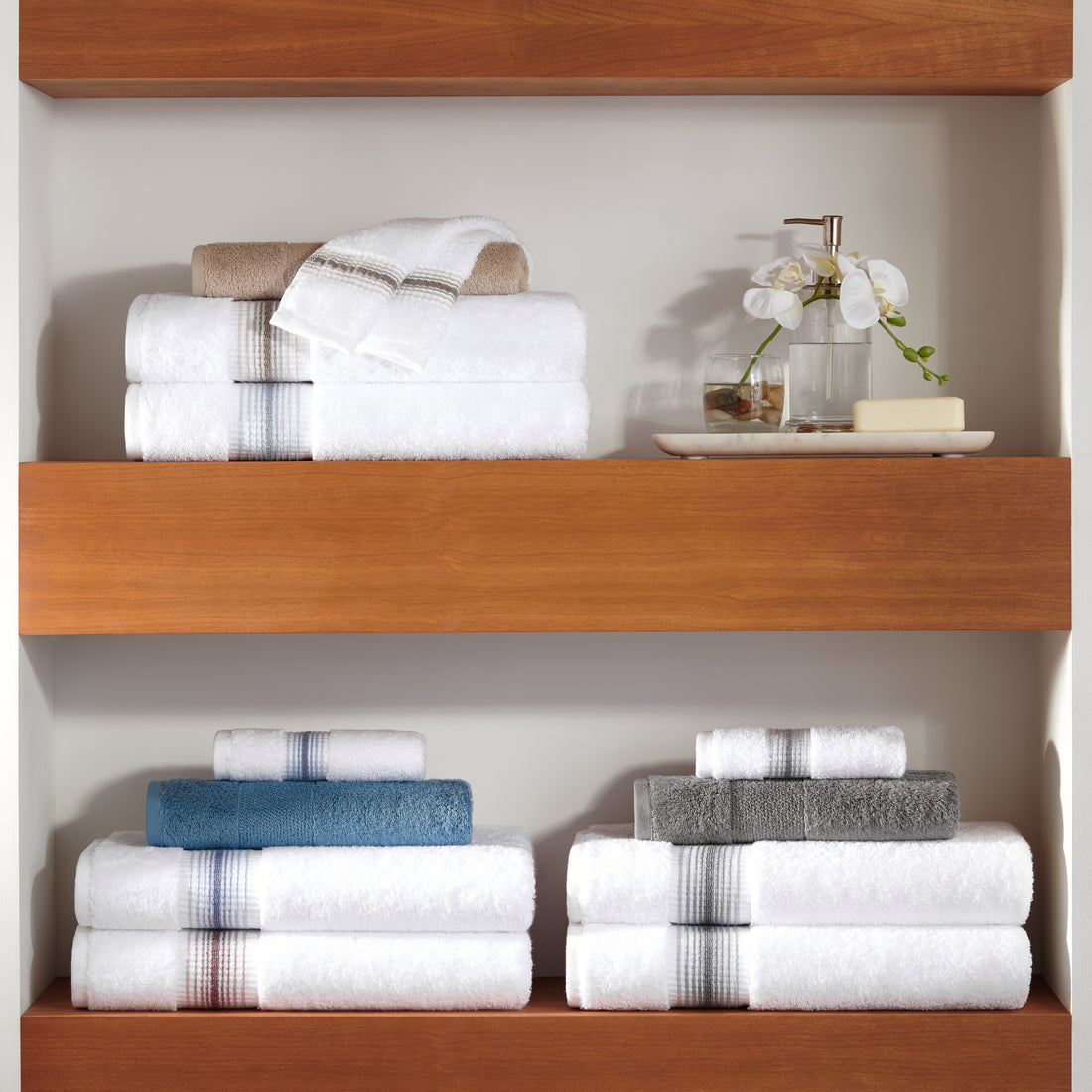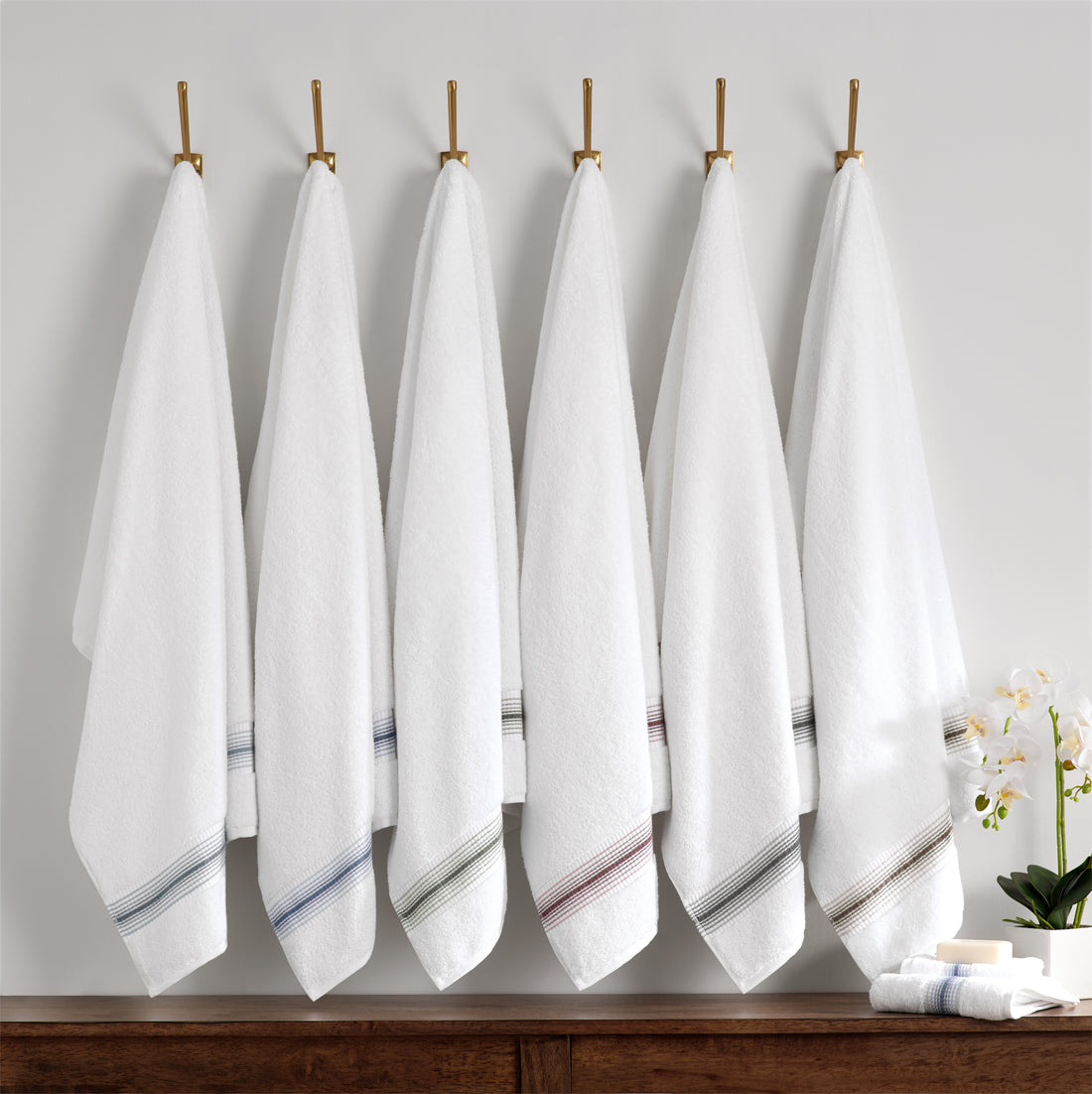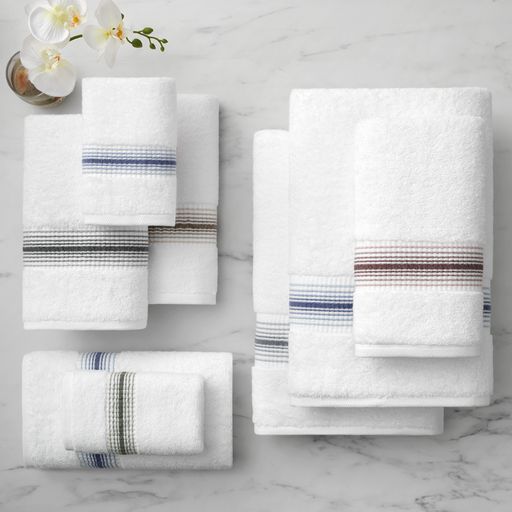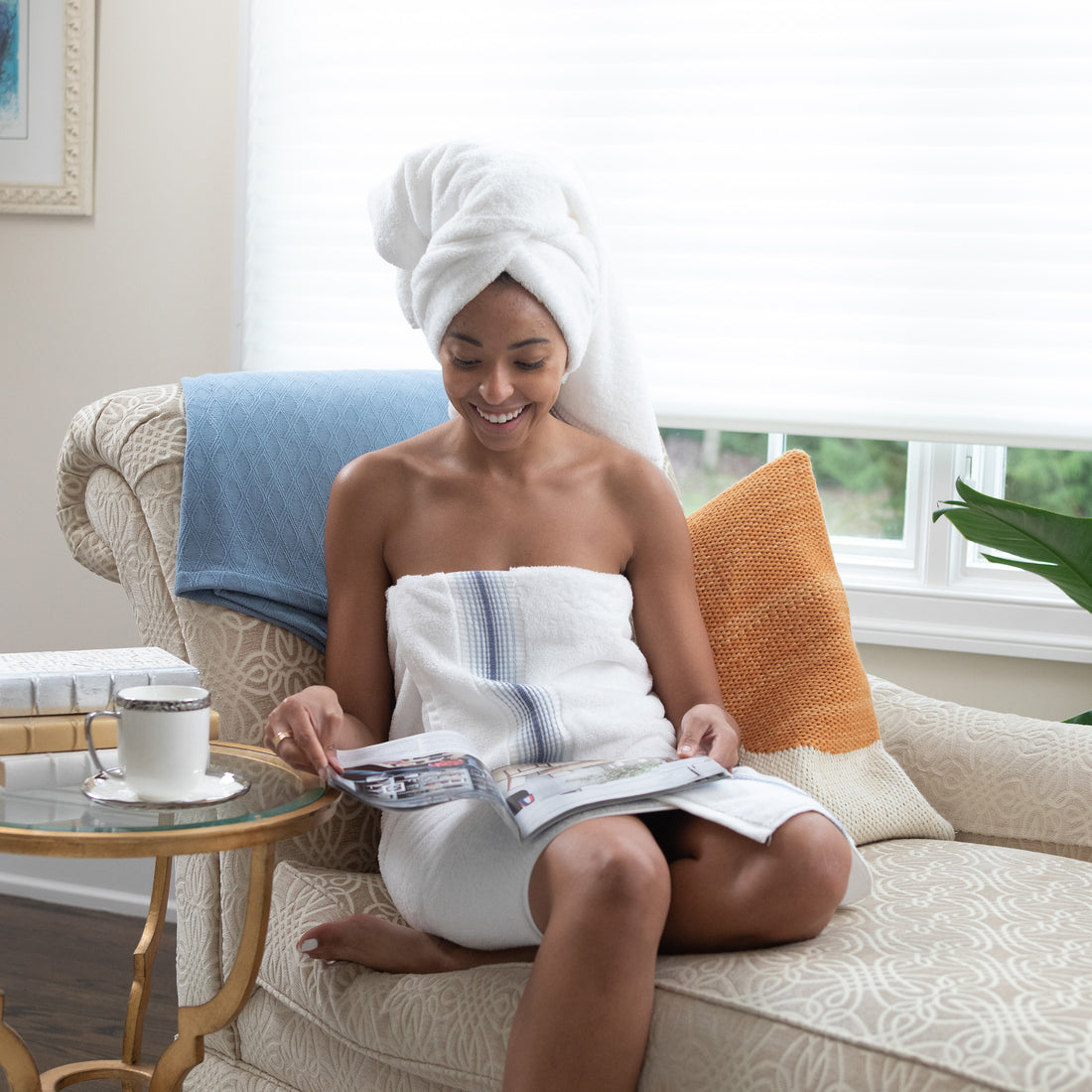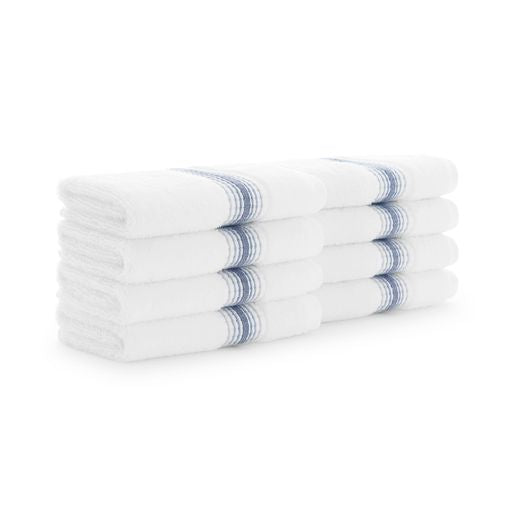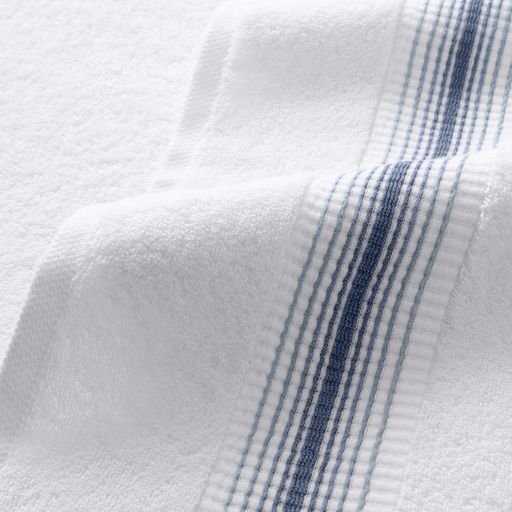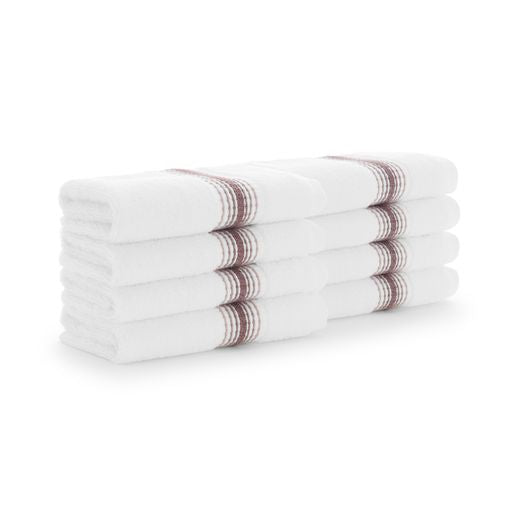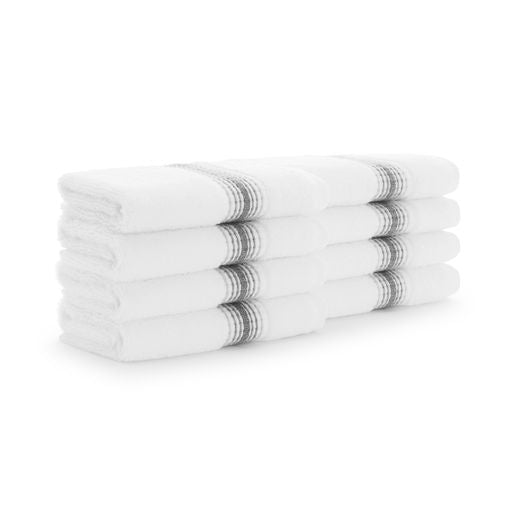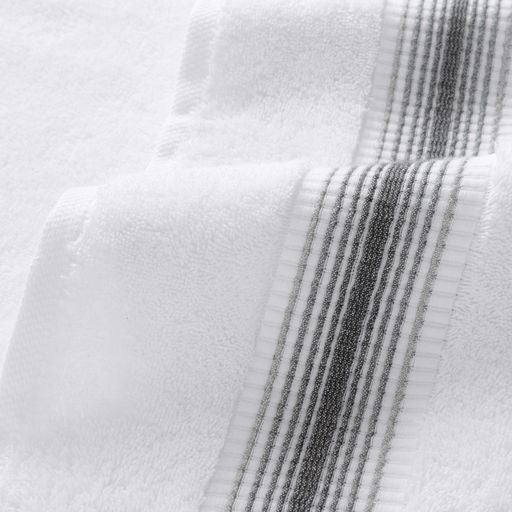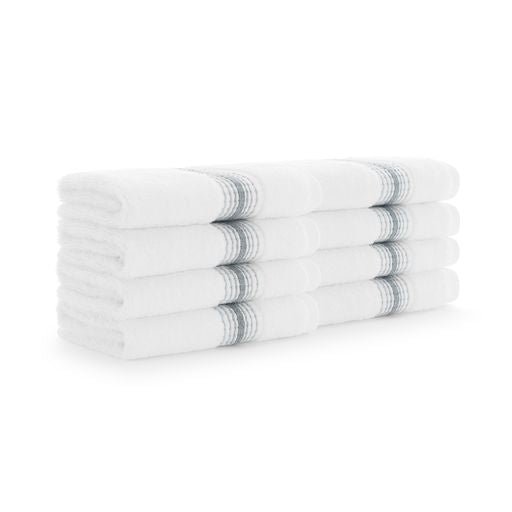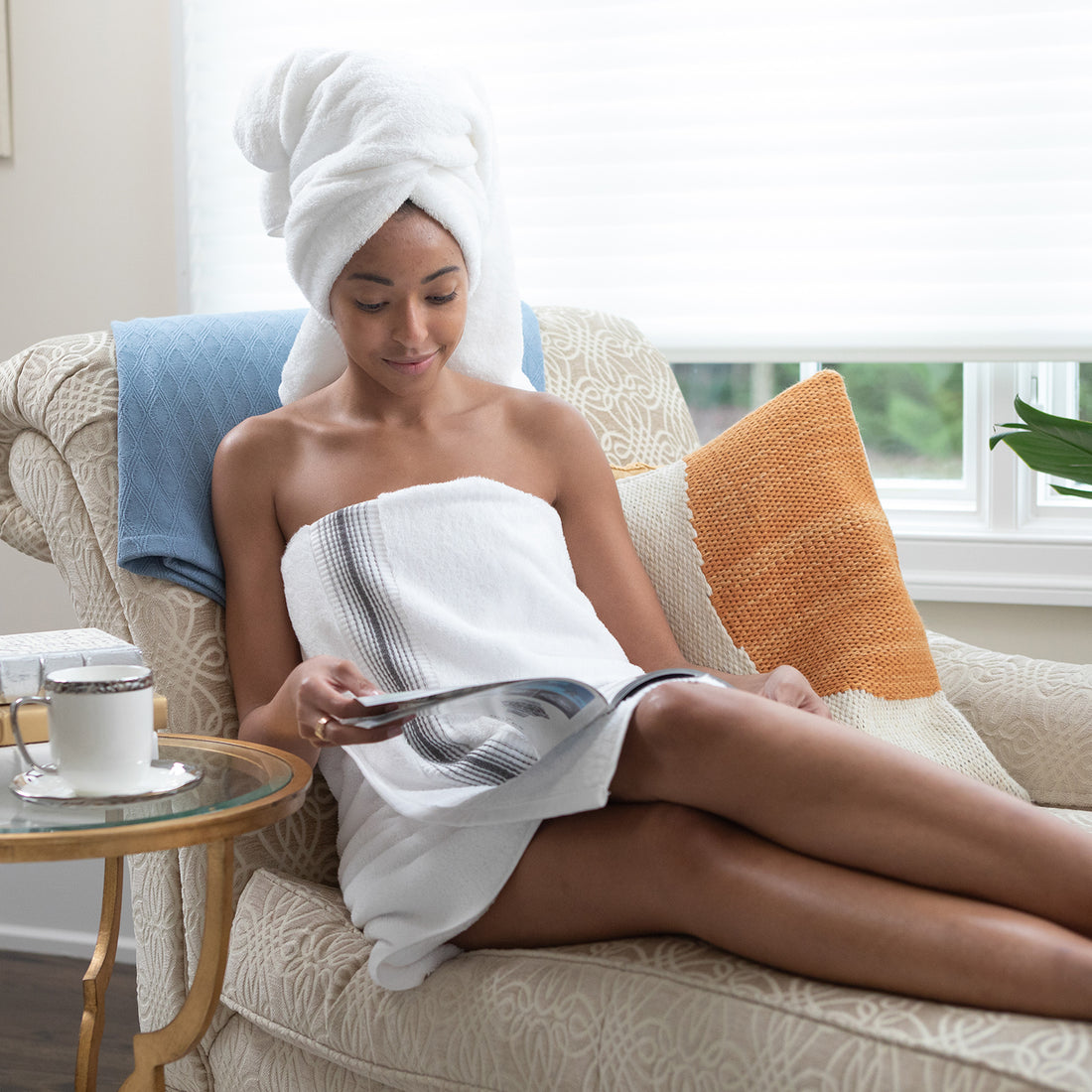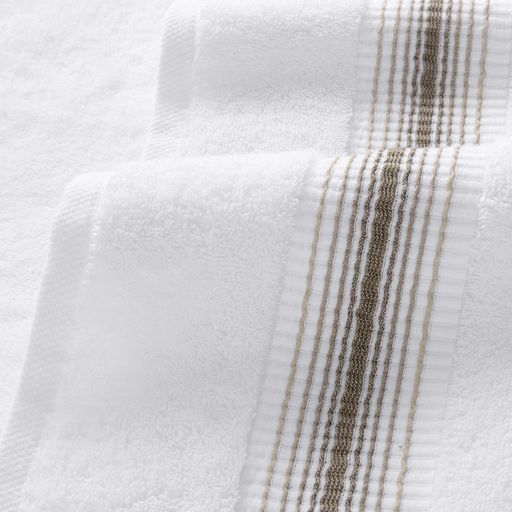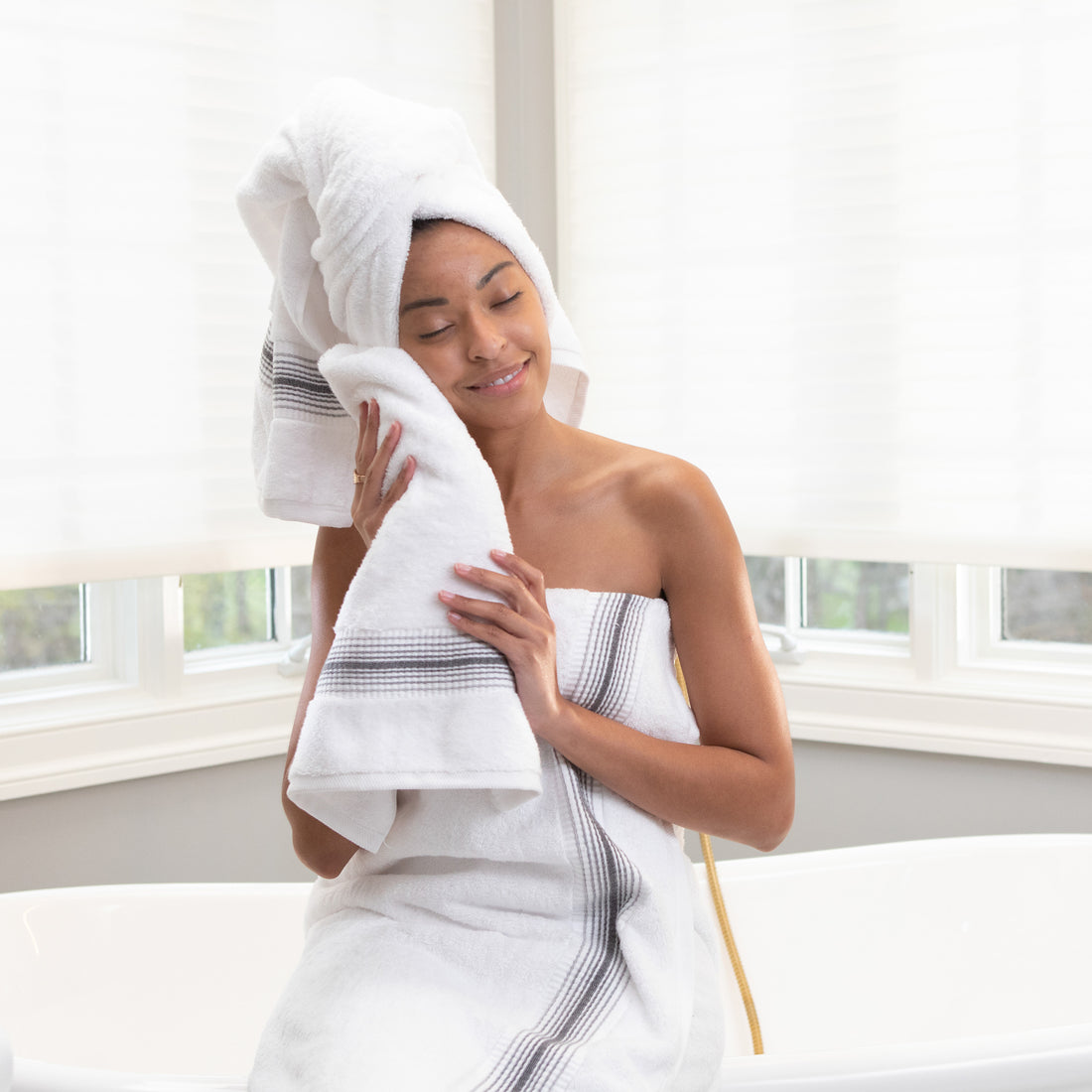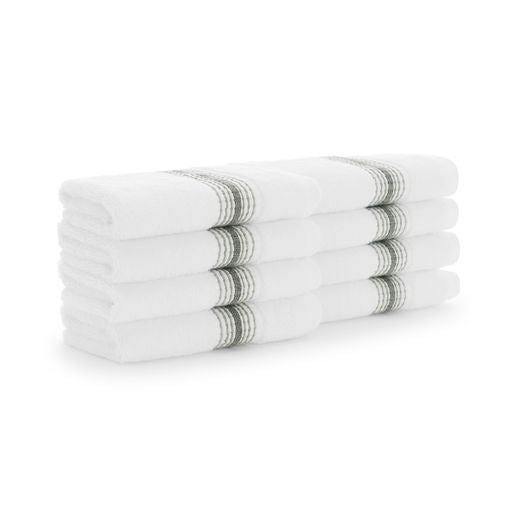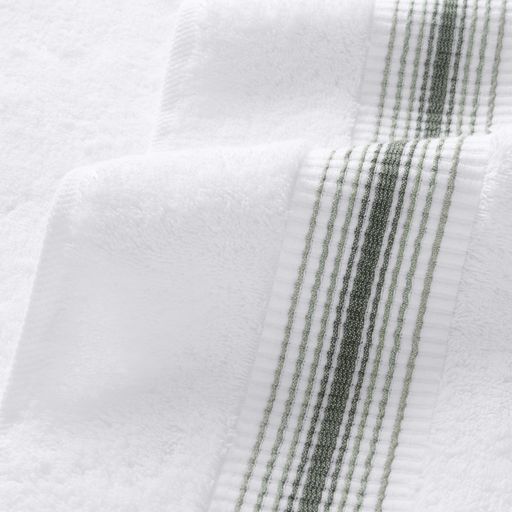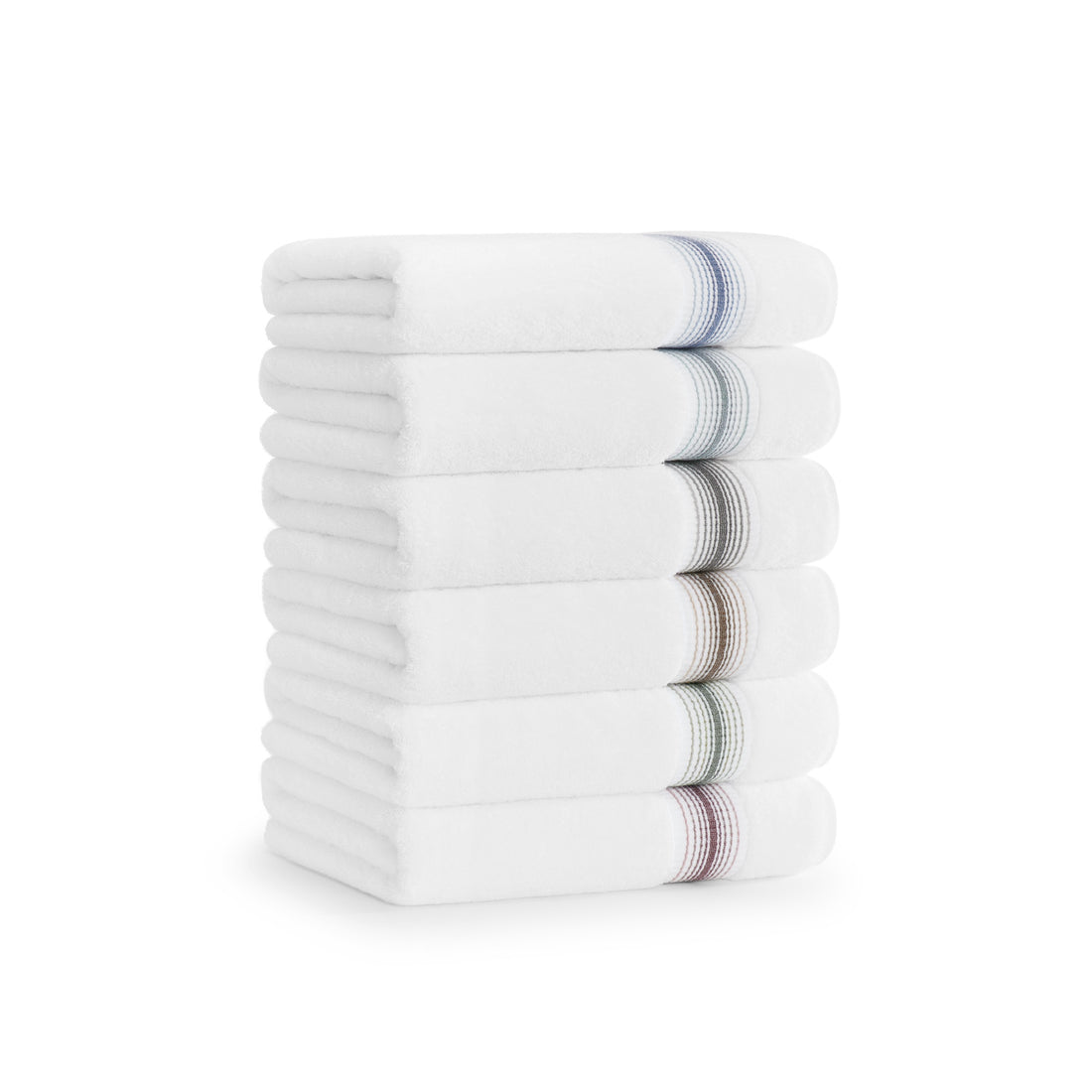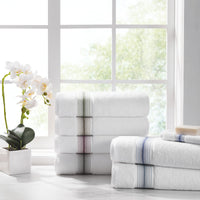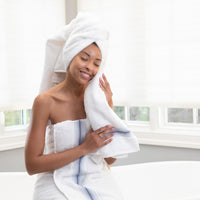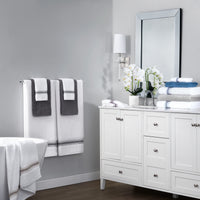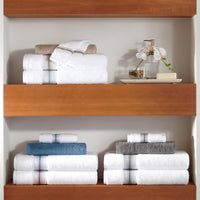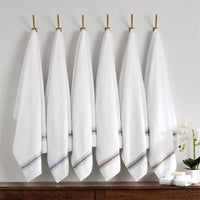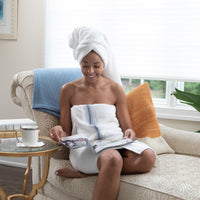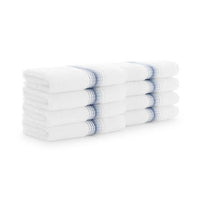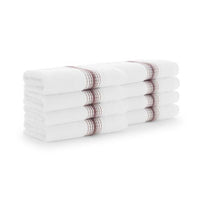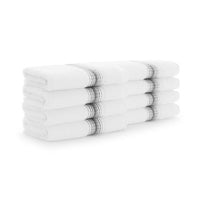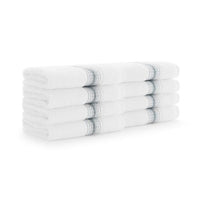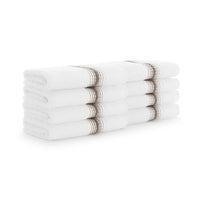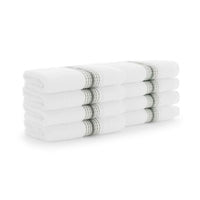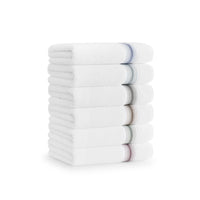 Aegean Ombré Stripe White Bath Towels
The Aston & Arden Collection features elegant design, the finest materials, and expert craftsmanship. Aston & Arden towels are luxury personified.

You will adore the plush Ombré Stripe White Collection — brilliant white Turkish bath towels adorned with radiating ombré stripes featuring four different yarns. Wrap yourself in soft, sensuous comfort after bathing. Indulge a little every day. You deserve it!

Made from the finest Aegean Turkish cotton, our oversized towels are plush for an authentic spa-like experience in your home. Enjoy the true comfort of this soft, heavy 600 GSM towel and enjoy the 5-Star Hotel quality of superior 100% Turkish cotton.

Aegean cotton yarn is made by spinning long-staple cotton fibers together is what makes it the most popular choice for premium fabrics of luxurious, elegant towels.

ULTRA LUXURY TURKISH TOWELS: These elegant 5-Star Hotel quality towels are made from the best 100% Turkish cotton from the renowned Aegean coastal region. Aegean cotton is the fiber most preferred by fine towel makers for their yarns. A stronger, softer, and smoother cotton yarn is the result.

TURKEY'S FINE AEGEAN COTTON: You will adore these Turkish towels for their supreme comfort, high absorbency, and master craftsmanship. At 600 GSM, they are heavier than most towels. With no compromise on quality, we designed this luxury collection to captivate a clientele with impeccable taste.

PLUSH, OVERSIZED TOWELS: Aston & Arden ombré bath towels are generously sized and heavier than comparably priced towels. Made from long-staple Aegean cotton, this towel looks and feels like those found in the finest hotels.

NATURE-INSPIRED COLORS: The ombré dobby draws from coastal earth tones, water, and sky. With serene colors like blue, grey, mauve, green, crystal, and brown, this collection will make a strong decor statement in your bathroom.

FINE RING SPUN COTTON: The cotton we've used in the Ombré collection is made with a yarn-spinning process designed to soften and elongate each fiber. Additional processes like combing the virgin fibers and using low twist finishing create more surface area, thus a more absorbent and plush towel.
Design Details
Made in Turkey
100% Premium Aegean Cotton
Plush, Heavy, 600 GSM Bath Towels
A Fine Ombré Striped Dobby on Bright White Terry

Colors
Sophisticated Colors
Turkish Coastal Inspired Colors
Rose, Slate Grey, Pewter Grey, Sand, Crystal Blue, and Sage Green

Sizes
Bath Towel: 30x60
Hand Towel: 18x32
Washcloth: 13x13
Sophisticated white towels with a gradient of dobby stripes inspired by the lush Aegean coast of Turkey. This pristine white collection is low-twist, ring-spun cotton with an ombre earth-toned color palette on the dobby.
Enhance your bath decor by mixing perfectly matched white towels with coordinated color dobby stripes and solids from the Aegean collection. Align your unique sense of style and your conscience with this eco-friendly recycled cotton bath towel collection.